When the ginormous thunder boomers hit town earlier this week, I thought the worst case scenario would be an endless parade of wakeful children piling into our bedroom in the middle of the night, resulting in Project Coffee IV Drip the next day.

It was worse.
You guys. We lost our Internet connection and our landline. THE WORSTEST!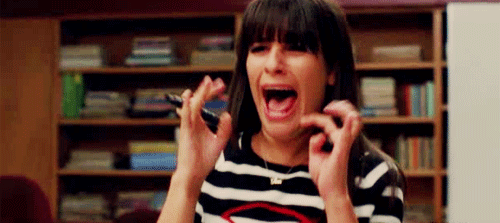 And, to make things even more craptastic, I couldn't find my phone. Granted, it's not a smartphone, but still. Here are my seven quickish takes on LIFE WITHOUT THE INTERNET.
Here's a pictorial representation of the metaphorical Zombie Apocalypse which, regardless what Calah says, is happening right now. I realized that, with an internet connection, I sometimes look a lot. like. this. Gross.

Here's the note I had to handwrite – with a pen no less – to our kids' principal because I couldn't just dash off a quick email last night or this morning:
Here's the great book I tried to give away here, then had to adjust expectations here because of aforementioned lack of connectivity. Lucky you – there's still time to enter. 🙂
Here's how I was able to see who signed up for the homeschool field trip I scheduled tomorrow, and how I was able to view homework and event updates via my kids' school's online system:
Here's how I listened to Catholic radio, checked and sent e-mail, perused Facebook, Twitter, online prayer requests, event registration totals, and etc. ad nauseum, et al:
Annnnnnd …
Here's the time I spent on fun math word stories (FIVE CHAPTERS' WORTH) with my homeschooler, and here is dinner on time and all the dishes almost completely done and the kids bathed and me going outside and weeding the front flowerbed and then meeting the new neighbors and actually reading a really good book for fun.
Truth time. While I have never been officially diagnosed as addicted to anything, I can imagine my perma-jones for wifi recently (complete with eye twitches and tightening chest as I desperately whine at random passers-by: "Duuuude, I gotta log innnn!") might be a sign of something, well, slightly problematic.
This involuntary radio silence that was like a big, dark, truthful mirror: I am attached, dependent upon, perhaps a teensy bit, um, reliant, and perhaps a smidgen, dare I say, addicted to the world wide web.
So. There it is.
I promise to look at my online habits and try to dial it down a notch if you promise not to throw this post in my face every time I complain about not having enough time. Oh, and you also can't tell my husband I think I have a problem. Deal?
For more Quick Takes, visit Conversion Diary!